HISTORY
2003
Founded
Jinhuan Steel Structure Engineering Co., Ltd. was founded in April 2003, with registered capital of 30 million RMB. Started with initial investment of 120 million RMB and 100 employees, Jinhuan built up its first fabrication plant from scratch and put it into production within just a few months with collective effort.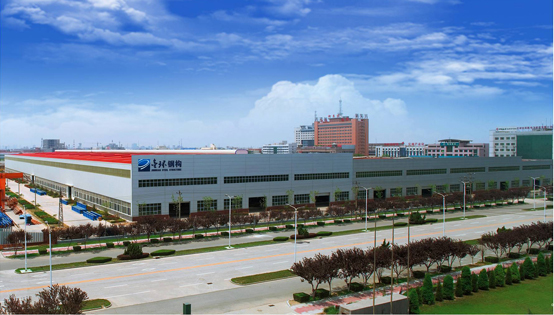 2004
Growing
Steered by our ambitious leader and with great entrepreneurship, Jinhuan emerged in the steel structure industry and made a rapid progress. The company completed a few of large-span projects and single-layer and double-layer steel structure plants, and built up Jinhuan's reputation of high quality within the industry. Annual sale exceeded 100 million RMB.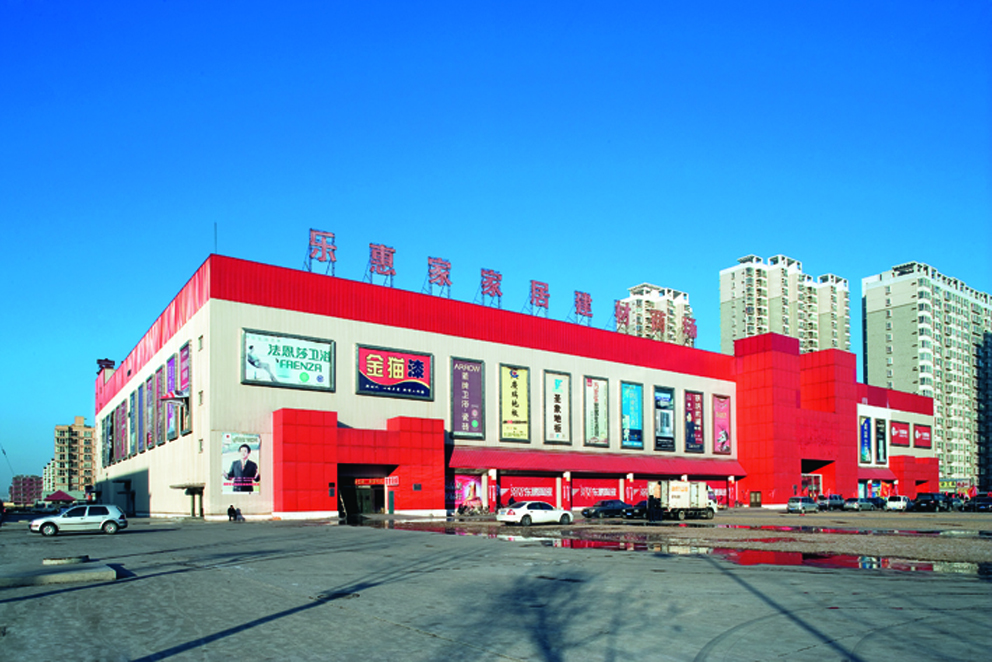 2006
All-round development
Jinhuan laid solid foundation through well planning and execution and started to build up our competence by focusing excellence and specialization. Our products lines were quickly expanded from light-weight steel, heavy-weight steel, high-rise steel structure, to heavy bridge and truss steel structure. From there Jinhuan continued to thrive and entered into all-round development. One of our accomplishments in 2006 was "Kaiyuan Garden CBD", which remains as the largest steel structure CBD project in Hebei Province to date. The oversea high-rise office building in Doha, Qatar won the Best Tall Building Award in the Middle East and North Africa. Also, in this year, Jinhuan's assets grew to nearly 200 million RMB and registered capital was increased to 60 million RMB.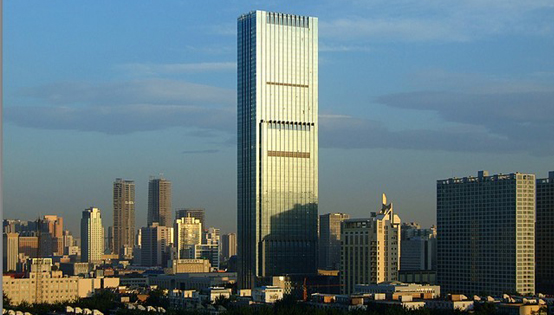 2007
Mature and steady
A handy tool makes a handy man. Aiming to becoming industrial top player, Jinhuan introduced world-class structural steel assemble lines and some advanced equipment from the United States and Finland, therefore was able to build up nation-best advanced automatic production lines including light-weight H-beam production line, heavy-weight H-beam production line, box beam column production line, and pipe structure production line, as well as color plate forming unit and large sand-blasting machine. Also in his year, we successfully performed Manzhouli Science and Technology Exhibition Hall project, which was our first design + build project. By the end of this year, Jinhuan was ranked as a first-class structural steel fabricator with 800 employees and total asset over 400 million RMB.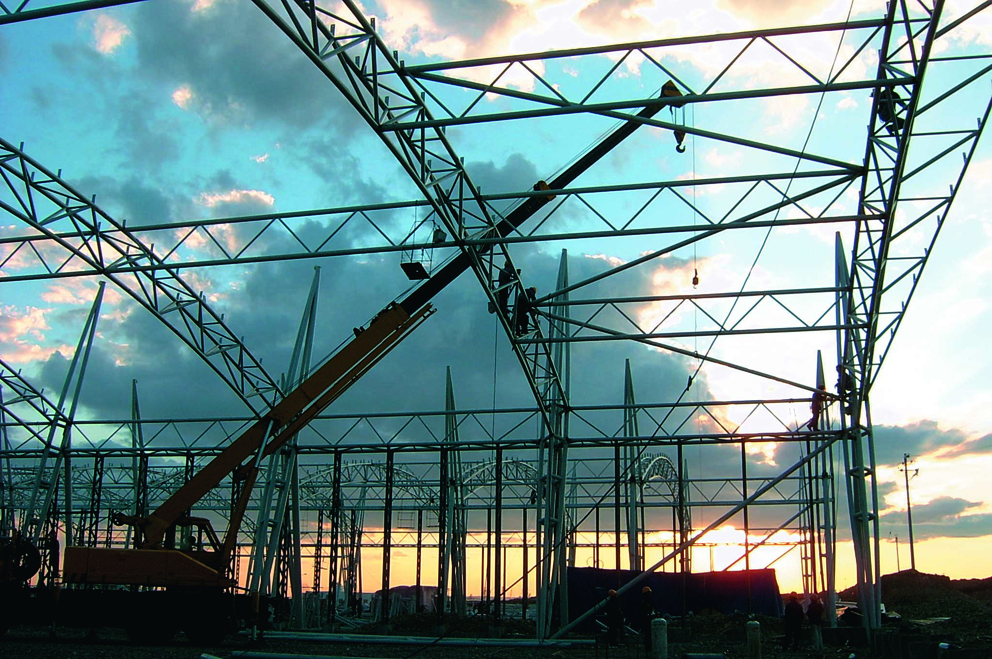 2009
Embrace Challenges
This year Jinhuan successfully obtained several critical qualifications, such as grade A Professional Contractor of Steel Structure Engineering, A-class Designer of Light-weight Steel Structure Engineering, so that the company was able to be outstanding in steel structure design, manufacturing and installation business in Northern China. Few signature projects we finished this year include: Hutuo River Bridge, the largest steel-tube arch bridge in North China with a rainbow shape, has become a beautiful landmark of Shijiazhuang city. The Gree Appliance Industrial Park project in Shijiazhuang High-tech Zone has total construction area of 175,000 square meters and very restrictive requirement of delivery time. Jinhuan completed the production and installation of all steel structures for this project in only 75 days, making "Jinhuan Speed" widely praised and recognized in the industry "。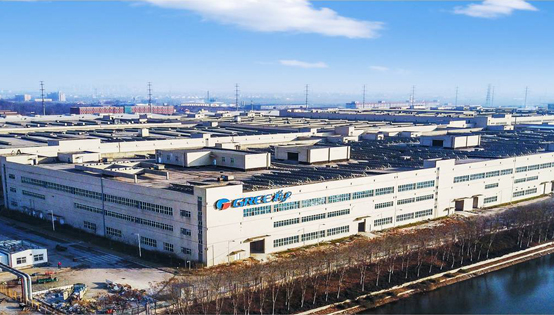 2012
Break through
Jinhuan established the second production base in Guantao, Handan city, and increased the registered capital to 160 million RMB with employees exceeded 1,000. In December of this year, Jinhuan Construction Engineering Co., Ltd. was established in Beijing, with grade A qualification of General Contractor of Housing Construction granted, so we were able to broaden our business scope to EPC contracting. Jinhuan also invested $11 million USD to acquire Rigid Global Buildings, LLC and established Rigid Steel Structure. Since then, Jinhuan has become the only Chinese structural steel fabricator owning manufacturing base in US. This year Jinhuan also obtained more qualifications at home and abroad, including ISO9001, AISC, and CWB, with which laid foundation for Jinhuan's direction toward a large-scale cooperation group and an international enterprise.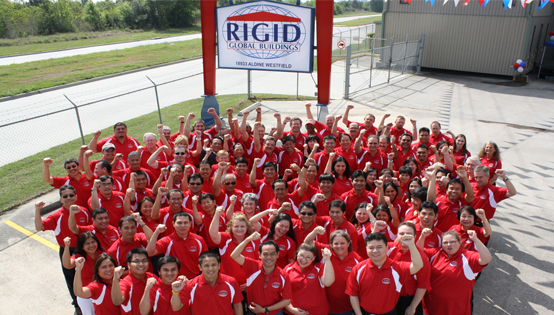 2013
Expansion
Advanced manufacturing technology, scientific management methods, solid work style, high-quality products, and efficient service made Jinhuan flourish. In May of 2013, Jinhuan Group was formed with a number of subsidiaries and registered capital of Jinhuan was increased to 320 million RMB. With total land area of 700,000 square meters, production plants of 200,000 square meters and over 2,000 employees, Jinhuan's structural steel capacity reached 100,000 tons per year and annual sales reached over 2 billion RMB. Jinhuan was recognized as "China's Top 20" steel structure enterprise by China Construction Metal Structure Association. The company also established a long-term partnership with CSCEC, China Railway, and some other scientific research institutions, who are leading players of the industry at home and abroad.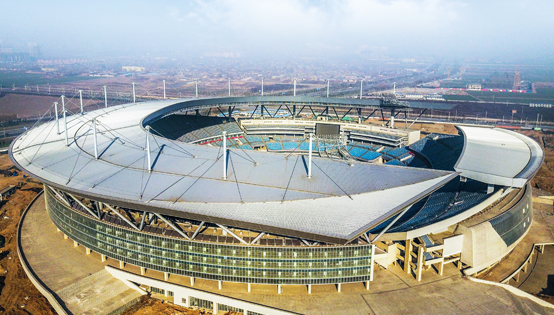 2014
Explore overseas
There are some key principles Jinhuan sticks with throughout its years of operation, such as staying integrity, pursuing the finest quality and service, and win-win relationship with our partners. In 2014, our shares continued growth in domestic and international markets. Jinhuan executed projects in 20 provinces and cities across the country and also suppled products to Qatar, Indonesia, Canada, the United States successfully. One of our featured projects is Hebei Olympic Sports Center which can accommodate 52,000 audiences. It covered a building area of 118,530 square meters with steel usage over 7,000 tons, including single truss with length of 71m and 6.9m high. In this year we performed 100 fine projects, and some of them such as Zurich Insurance North American Headquarters, Shijiazhuang Letai Center, North China Street Flyover, Xi'an Chanba Bridge, Super-large Bridge of Nanjing Jiangning High-speed Railway in Jiangsu Province, have become local landmark buildings.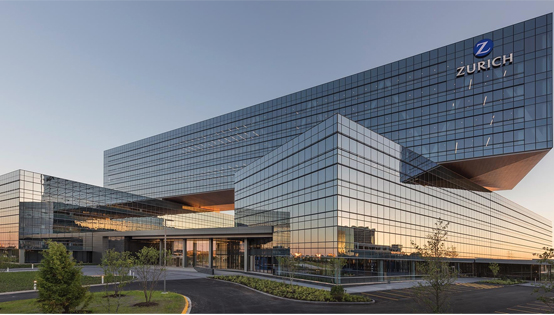 2016
More accomplishments
This year our steel structure capacity reached to 200,000 tons/year, and annual turnover of construction contracting exceeded 3 billion RMB. With efficient management operation and high-quality products, Jinhuan receievd more honors and word-of-mouth from its customers. One significant project we performed this year was Taiyuan Zhele bridge across Fenhe River. The excellency of quality made it another milestone in Jinhuan's history. Also, this year on December 18, Jinhuan was granted with European EN 1090 qualification, which provided us with a pass to European market. And with the honor of "Honest (5A) Enterprise of 2016" of China's construction steel structure industry, Jinhuan made another solid step forward blooming and development next.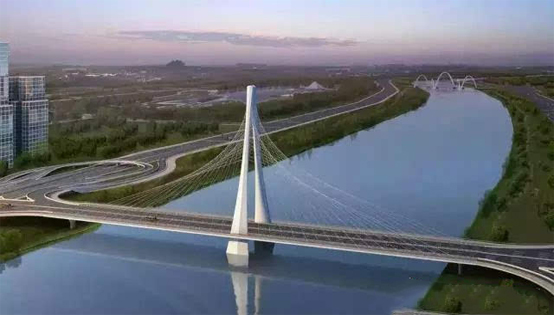 2017
Flourishing
In 2017, Jinhan successfully performed and delivered some important projects, including CCECC Ethiopia Adama Industrial Park project, Beidaihe Health City Biological Industry Incubator project, Shijiazhuang Heping Road West Extension Viaduct project, Baotou Transportation Hub project in Inner Mongolia, Shanxi Jinmei Group R&D Center project, Hebei Zhangjiakou SPX New Factory project, Zhengding Tourist Service Center project, and Bohai New Area Planning Exhibition Hall project. We continuingly carry on "Jinhuan Artisan" spirit throughout our operation. Also, in this year, Jinhuan was honored to host some important guests, such as director of State Ministry of Commerce, Vietnamese ambassador to China, and Uzbekistan investment delegation. We also engaged Zhejiang University and some other scientific research institutions to help with our strategic planning.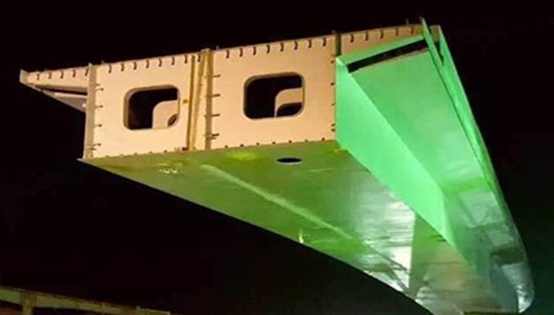 2018
Innumerable achievements
In 2018, our annual output of the steel structure reached 300,000 tons and output value of the construction contracting exceeded 3 billion RMB. More exquisite buildings and projects were added into our shoucase, such as the second bid section of south extension of Zhonghua street, the third bid section of Xindian street construction project, the first bid section of new energy industrial park standardized workshop project, the commercial steel structure project of Huayu Xinyuan project, the Qianlidi super bridge project of Hebei Jinshi expressway project, and the steel beam manufacturing and installation project of Yucun interchange. With excellent performance on those projects, Jinhuan received a number of awards and honors, including "Gazelle Enterprise" by Shijiazhuang High-tech Zone,"High Quality Product of Hebei Province" , "National High-tech Enterprise", "Top 30" enterprises with comprehensive strength of Shijiazhuang construction industry in 2017, "Integrity Enterprise of Hebei Province", "5A Integrity Construction Enterprise in Hebei Construction Project Bidding" in 2017, "5A Integrity Enterprise of China Construction Steel Structure Industry" in 2017, "Top 100 enterprises with comprehensive strength in China's construction steel structure industry in 2017", and so on. Jinhuan built up reputation by staying with the finest quality and keeping push forward to remain outstanding.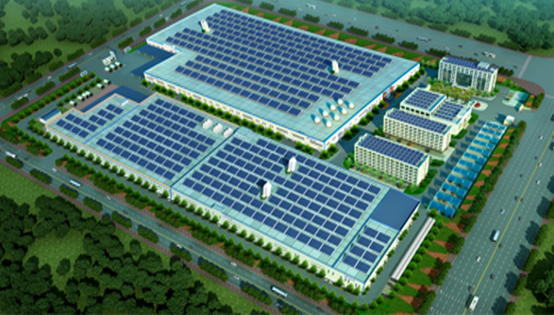 2019
Great journey
Mr. Xu Qin, the governor of Hebei Province, visited Jinhuan and offered his affirmation and encouragement to Jinhuan. Furthermore, Jinhuan was appointed as provincial "All-round supported and connected enterprise". With our solid records of quality and reputation as top general contractor, Jinhuan was awarded the contract of Wudeli Headquarter Complex, the largest EPC project in Jinhuan's history. Other significant projects we undertook this year include Huayu Xinyuan Steel Structure project, Aimei Weixin New Bacterial Vaccine Industry project, Bohai New Area Global Tourism Intelligent Service Center. Jinhuan brand and its reputation is well recognized now throughout the nation and industry!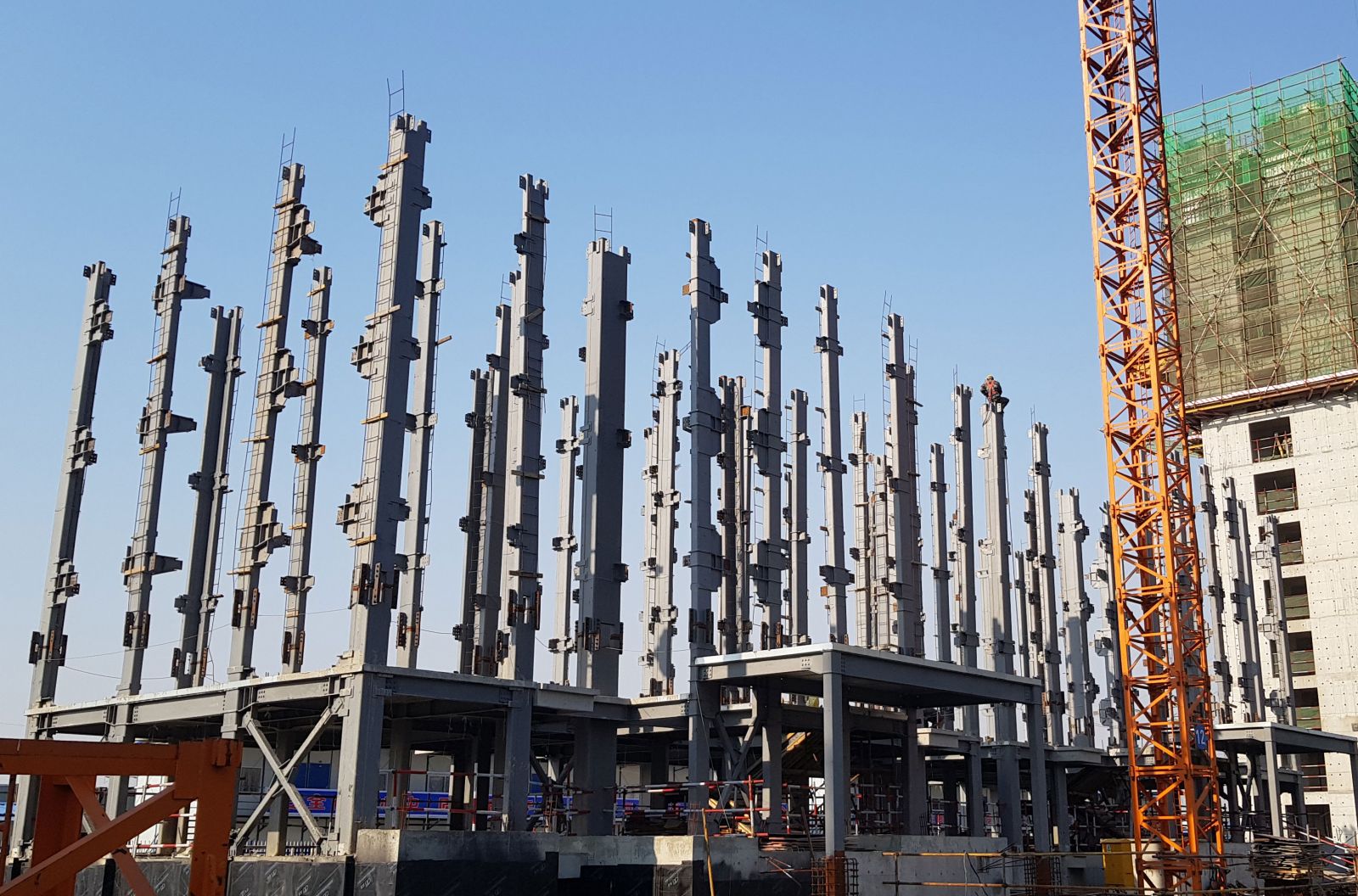 2020
Future visions
To embrace and be prepared for the trends and challenges of economic globalization and to follow state guidance of innovation, Jinhuan plans to take new plant development as the critical opportunity of Jinhuan's future transforming and upgrading. We will keep up with the latest engineering technologies, manufacturing innovations, and top management systems, and will continue our knowledge innovating, technology R&D, and production optimizing. By promoting fabricated building steel structure and staying focus on industrial transformation and upgrades, Jinhuan strives to build up a world-class reputable construction firm by delivering high-quality, pursuing efficiency, and collaborating with all stakeholders domestic and international.