JINHUAN ADVANTAGES
Full Range of Certificates

Jinhuan holds a number of qualifications, including gradeⅠqualification in EPC contracting, gradeⅠqualification in steel structure contracting etc. Jinhuan is also a state licensed company qualified to undertake design, manufacturing and construction projects.

International Certificates

Jinhuan holds many international certifications, such as AISC certification, which indicates Jinhuan's qualification under the most authoritative steel structure management and quality control authentication in the world.
Experience Accumulated
In the past 18 years, Jinhuan has undertaken 400+ quality projects and experienced many complex project, from which Jinhuan has accumulated rich experience
177

Industrial plants structural steel

85

High-rise structural steel

45

Large-span space structural steel
Talents Gathering
Jinhuan recruited and developed a professional team with people who has relative education background such as civil engineering, industrial and civil architecture, mechanical design and manufacturing, and economics etc, or have rich experience in architecture design, project management, professional welding, material molding, and so on.
Engineers/Designers/Detailers
Jinhuan has an inhouse design institute, where more than half of the designers hold master's degree or above. The institute has undertaken design tasks for hundreds projects.
Skilled Welders
Jinhuan has formed a team of skilled welders whom were certified by international welding authorities. 120 technicians hold AISC, CWB and EN certificates.
Experienced Project managers
80 of workforces hold advanced professional titles, 118 of them hold construction engineer certificates. Majority of the project managers have 10+ years of experience.
Field workers team
Jinhuan built up its own construction workforces and provided universal training to its personals to secure the efficiency during the course of operation and projects management.
In recent years, the group has attracted more than hundreds of excellent graduate students from domestic 985/211 universities and well-known foreign universities to join Jinhuan.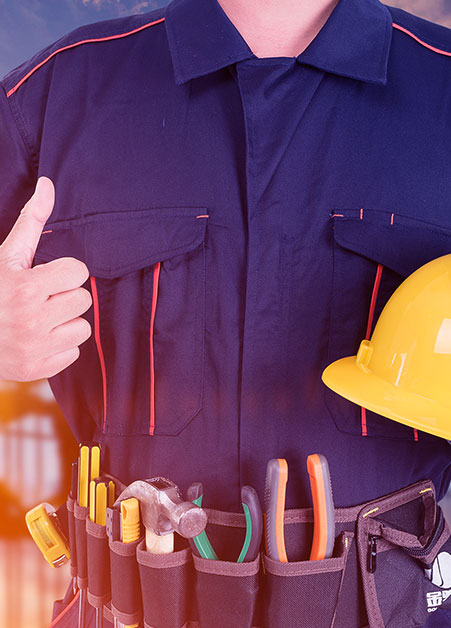 High-Quality

Quality is the cornerstone of Jinhuan's success.

High quality standards

Our philosophy of being success in operation and of building up trust with our partners is to adhere higher standards and being ingenuity. Quality is the key and foundation to Jinhuan's success. Over the past 17 years, we took "Quality is our top priority" as our operational principle, and we built up our reputation on quality by strictly following standards and procedures on every aspect of our processing and management, from material procurement, processing management, to tolerance controlling etc.

Efficiency

Jinhuan commits to delivering on schedule for each project.

Be efficient and deliver on schedule

With thoughtful planning and well-management executing, Jinhuan ensures our clients to deliver on schedule and complete on time on each project.


◆

Gree Small Household Appliance Industrial Park project, known as Shijiazhuang No.1 task back then, was planned to complete a giant plant with building area of 200,000 square meters within a very tight schedule. Jinhuan completed and delivered all needed steel structures in just 80 days, from breaking ground to putting into operation.

◆

Shijiazhuang landmark building-Beiguo Shopping Mall Expansion project. Jinhuan finished this project in 13 months from construction started to its open up.

◆

Laiyuan Huazhong Hotel project. Jinhuan completed the main structure construction in only 75 days. Meanwhile, Jinhuan completed its underground utility facility with building area of 1300 square meters, 8 meters deep.

◆

Taiyuan Xindian street steel box swivel bridge. It took Jinhuan 45 days to finish the project, from lifting to completion of the turnaround. It created a new industrial record of bridge construction at home and abroad.

Professional Management

Effective project management is key to our accomplishments.

Professional Construction Management

With well-designed management system, extensive industrial experiences, and professional team, Jinhuan dedicates to smooth operation and well control on schedule, quality, safety and environment for each construction project.

Advanced Technology

Jinhuan demonstrated high performance in complex projects.

Advanced engineering technologies

Jinhuan performed a large number of challenging projects in the past, including some complex swivel bridges and cable-stayed bridges, whose tolerance requirement is usually within millimeter.

One example is Xian Chanba No. 2 bridge. It is so far the heaviest mixed cable-stayed bridge in China with a dip angle of 75 degrees. Jinhuan was honored with gold medal of National Steel Structure Construction Award on this project.