PROJECT NAME
XingtaiBeiguo Shopping Mall
ADDRESS
Xingtai city, Hebei province
STRUCTURE TYPE
BUILDING CATEGORY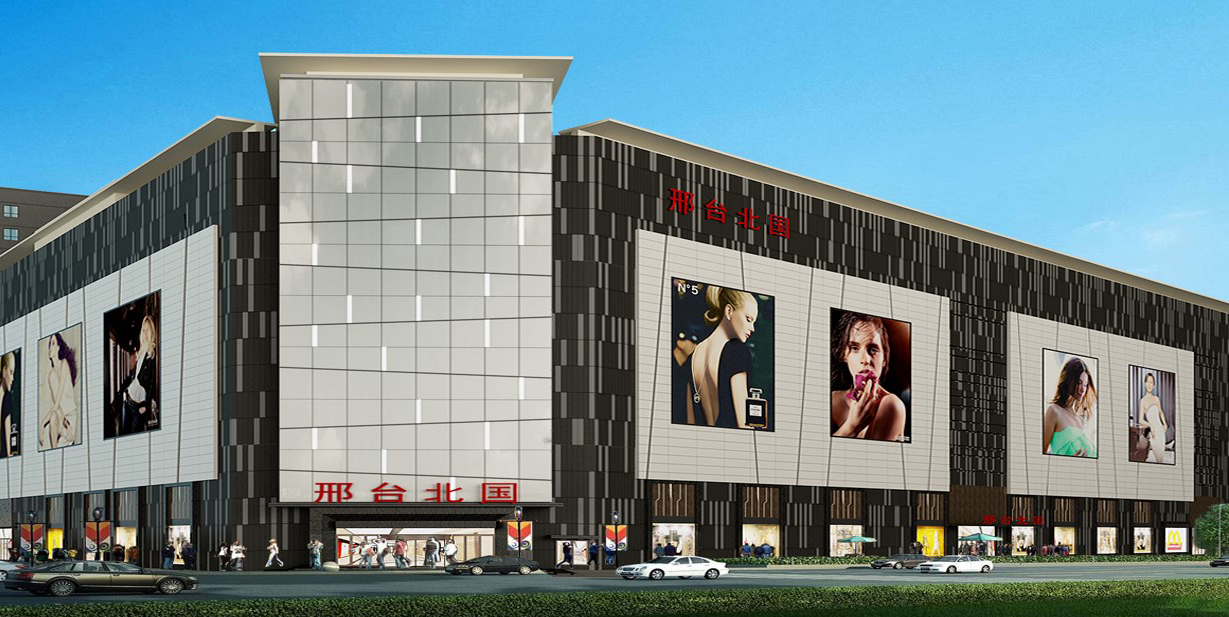 ■ Located in downtown of Xingtai City.
■ 7 floors above ground and 2 floors underground.
■ Length of span is about 122 meters from north to south and 169 meters from east to west.
Total construction area 121,000 square meters with building height 58.4 meters.
■ This shopping mall project has mixed-use of shopping center, supermarket retailing, catering, entertainment, sports, parking garage, and so on. It has become new commercial landmark in Xingtai city.