PROJECT NAME
"American Dream" - North America's largest Commercial Complex + Indoor Theme Park
OWNER
STRUCTURE TYPE
Spatial Structure of Arch Beam
EPC
PCL Construction Services
BUILDING CATEGORY
Large-span space structural steel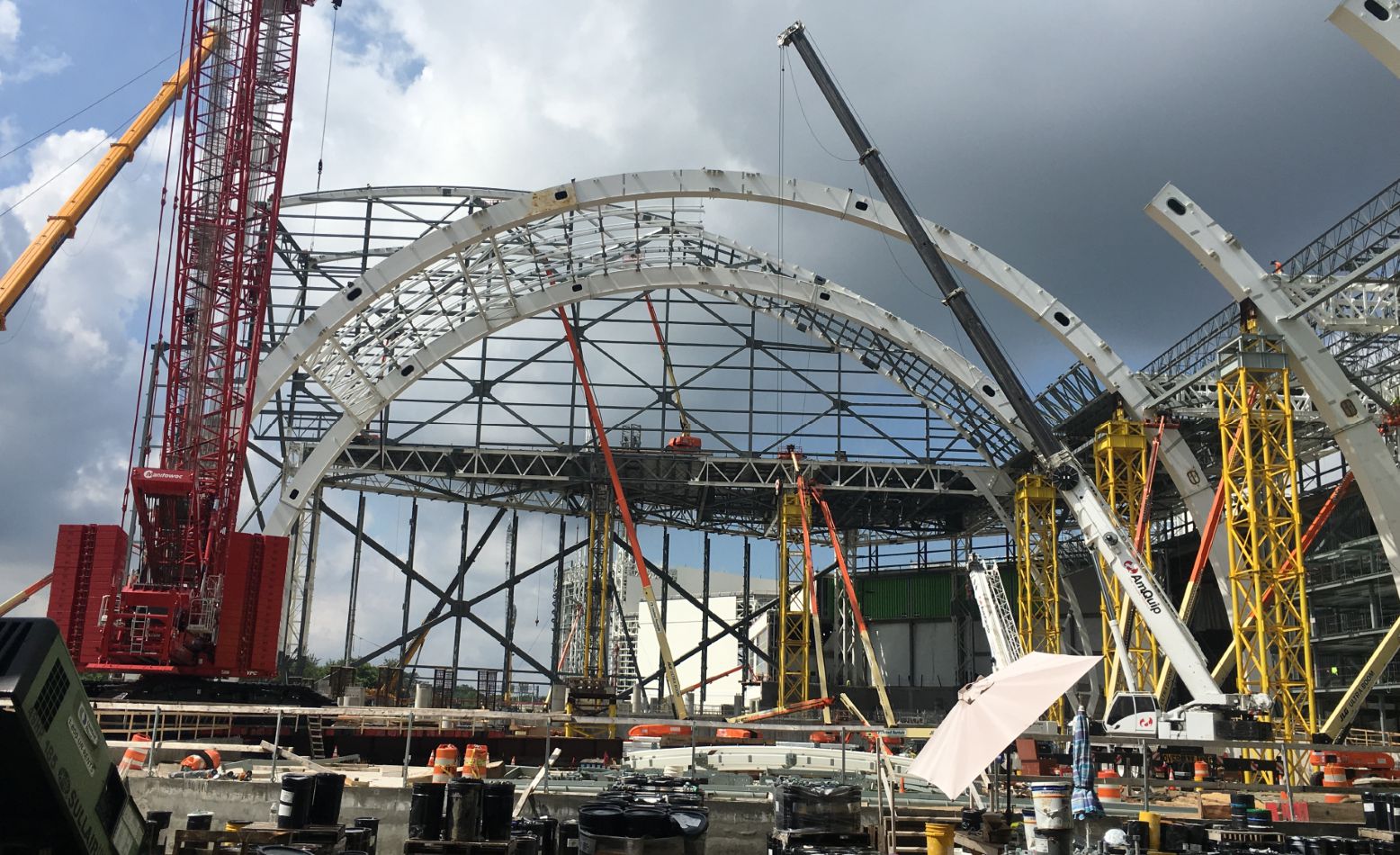 ■ Developer: Triple Five Group.
General contractor: PCL Construction Services
Steel usage: 1192 tons.

■ Jinhuan group performed the fabrication of arch beam spatial structures (outer diameter 42.1 meters) and ring beam spatial structures (approximate ellipse of 28.7x2.17 meters).

■ Arch beam spatial structure: The arch beam members are located on a circular arc with an outer diameter of 42100mm and an inner diameter of 40233mm, and are box-shaped structures. The box beam section is 1867mm*1295mm (height*width).

■ Ring beam spatial structure: the plane center line is located at 28727.2mm On the approximate ellipse of 28727.2mm*21741.6mm, and the members are box girder and H-shaped steel column. The box beam section is 1372mm*814mm (height*width)