PROJECT NAME
National Convention and Exhibition Center (Tianjin)
ADDRESS
Tanggu street, Jinnan District, Tianjin
STRUCTURE TYPE
BUILDING CATEGORY
Large-span space structural steel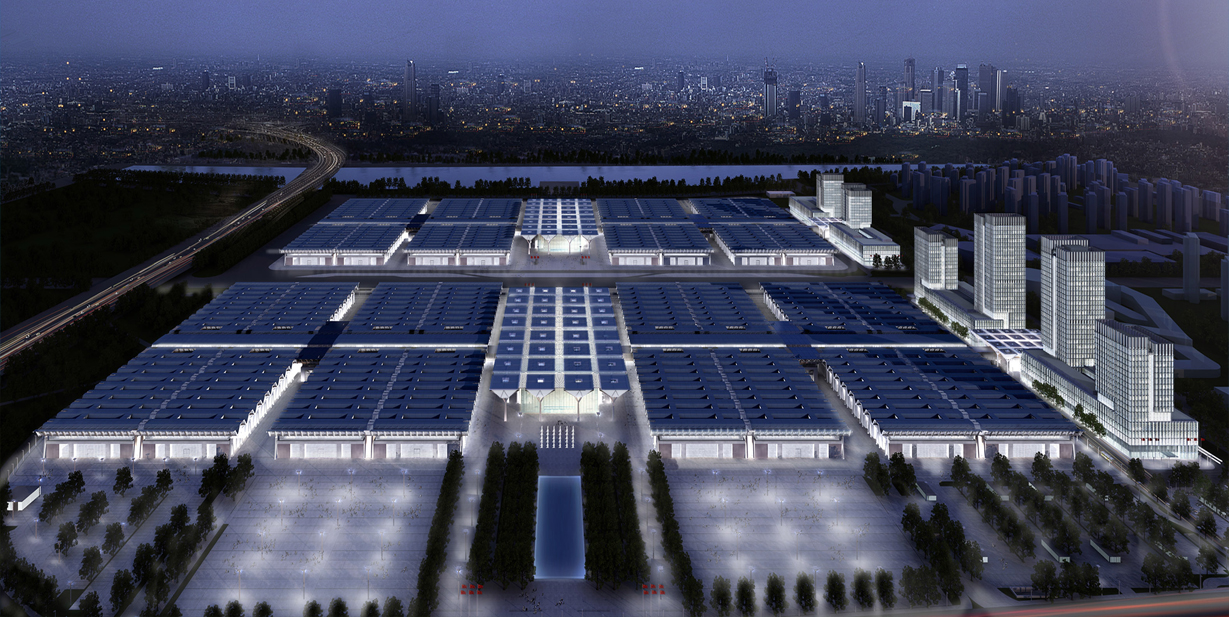 ■ Located in the middle reaches of Haihe River in Tianjin, it is a key project serving the coordinated development strategy of Beijing, Tianjin and Hebei. It is the third largest international exhibition center in China after Guangzhou and Shanghai.

■ The planned usable land area is 1.31 square kilometers; the total construction area of the project is 1.34 million square meters; the exhibition hall area is 400,000 square meters, and the total investment is 17.5 billion yuan. It is planned to be completed by the end of 2020. The project has set seven "World Records", one of which is that the most steel consumption in the world's housing construction sector, reaching 220,000 tons.

■ The project is mainly composed of three parts: central hall, exhibition hall and traffic corridor; the central hall is supported by 32 large umbrella shaped steel structures with a diameter of 30 meters and a height of 34 meters, connecting the north and South squares of the Convention and Exhibition Center.

■ Jinhuan is responsible for the processing and manufacturing of umbrella shaped steel structure support in the central hall and complex steel structure in the exhibition hall.