PROJECT NAME
Hebei Olympic Center Stadium
ADDRESS
North Tiyu Street, Shijiazhuang
OWNER
Hebei Provincial Sports Bureau
STRUCTURE TYPE
Reinforced Concrete Frame and steel structure
BUILDING CATEGORY
Large-span space structural steel
HEIGHT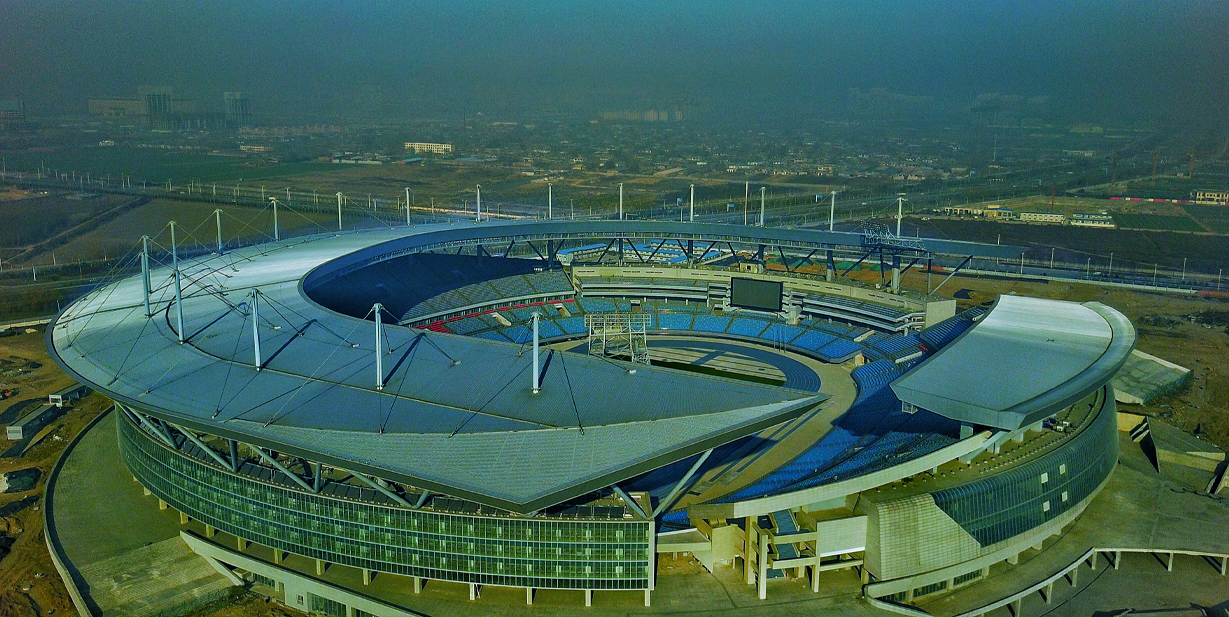 ■ The project is located in the North Tiyu Street of Shijiazhuang with building area of 118,530.2㎡and 7 floors, including 2 underground and 5 levels above.

Capacity: maximum 52,000 audiences.

■ Structure type: reinforced concrete and steel structure.
Maximum length of single truss is 71m with width of 2.8 meters, height of 6.9m, and weight about 65 tons. The highest point of the truss is 49 meters. The canopy adopts a mast-cable load-bearing system. The top of the mast is 60 meters high.

■Total steel usage: 7,000 tons.