Jinhuan was awarded
2020-12-22
AUTHOR:
CATEGORY:Group news
KEY WORDS:Jinhuan, was awarded,
Recently, the 2020 National Steel Structure Awards Ceremony was held in Beijing. The event was co-hosted by China Construction Metal Structure Association (CCMSA) and its Steel structure branch.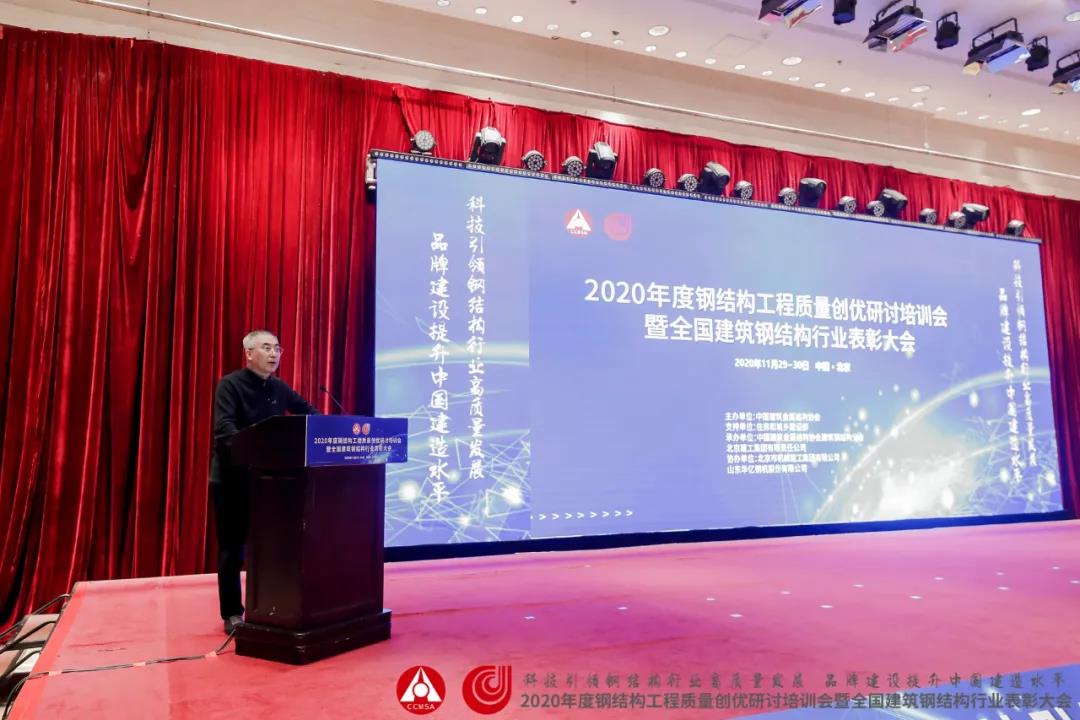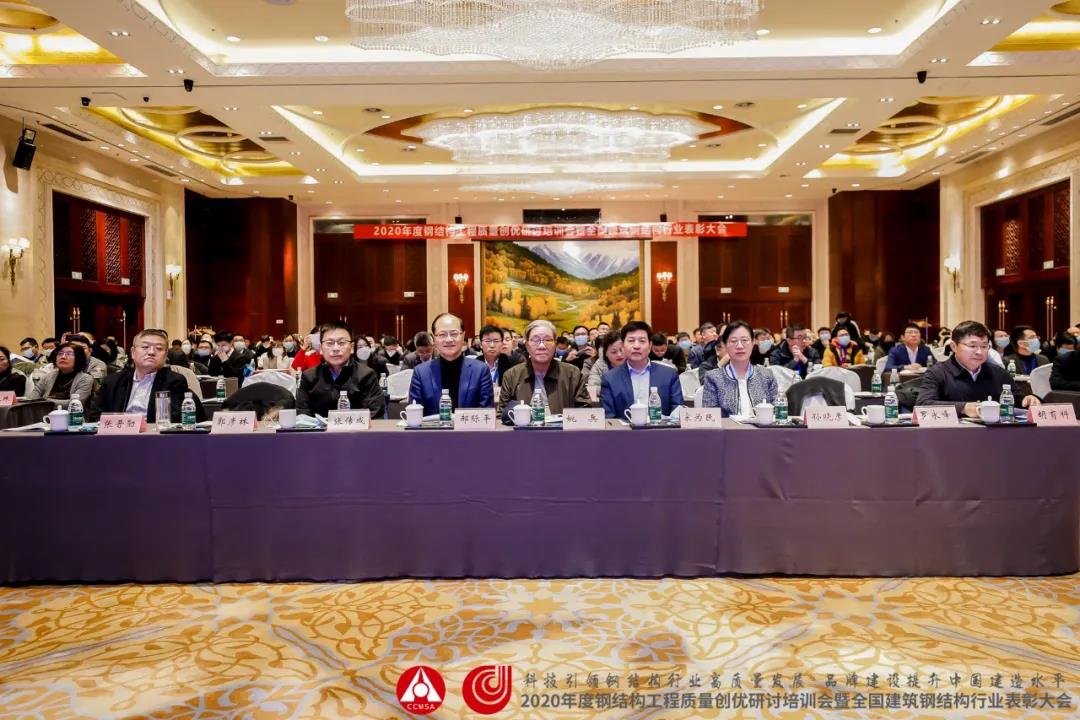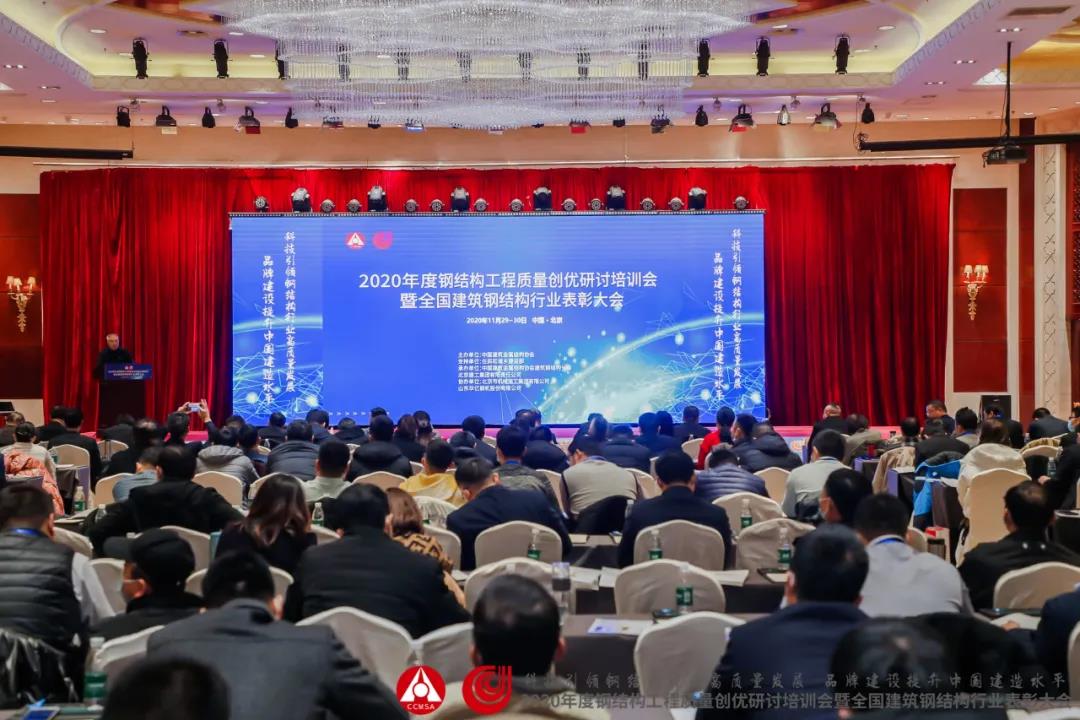 Jinhuan Construction Group was invited to attend the event and was awarded "2019 Top 50 Enterprises of China Construction Steel Structure Industry" and "2019 TOP 5A-Grade Credible Enterprises of China Construction steel structure Industry", as one of the few members who won Credible Enterprises awards for 7 consecutive years.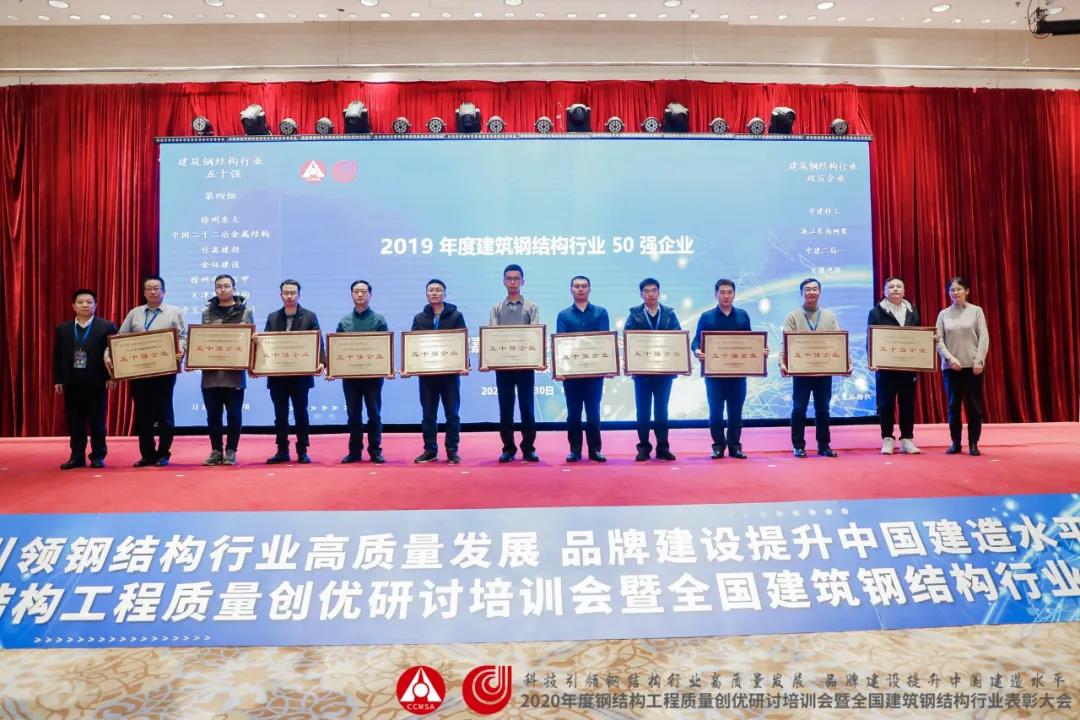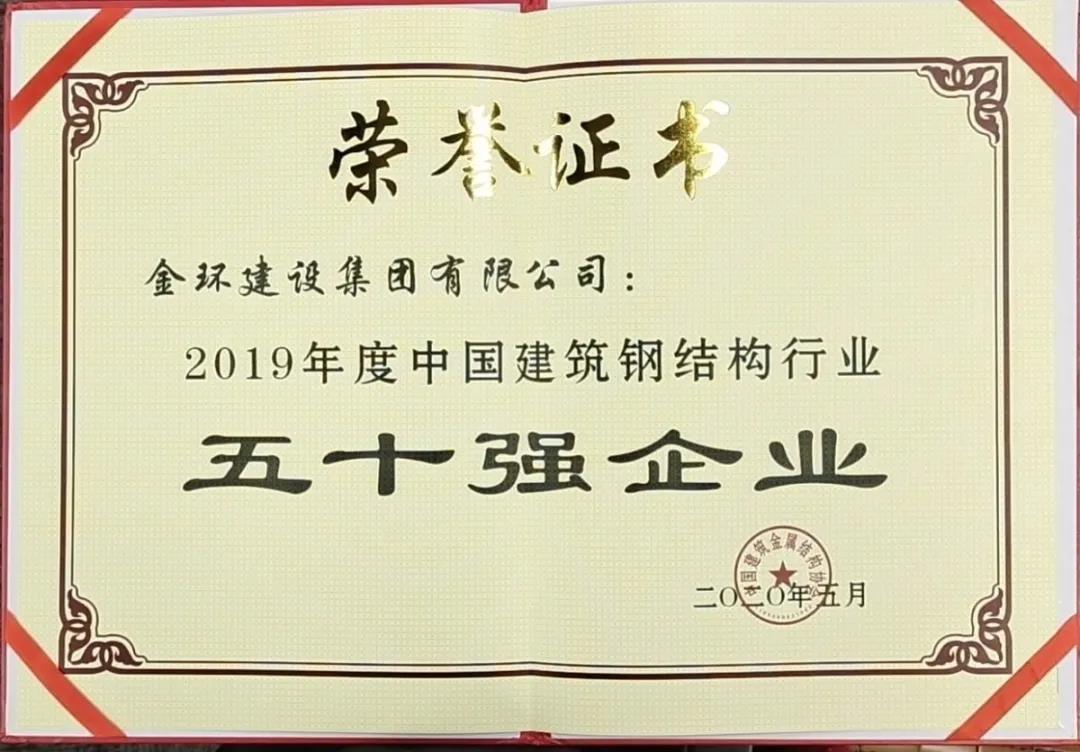 Jinhuan specializes in steel structure construction. The two awards proved again Jinhuan's competence in the field of steel structure construction. Jinhuan commits to continuously providing high-quality steel structure product and delivering more iconic projects next.